The Hand of Fashion
Many Hands Make Great Work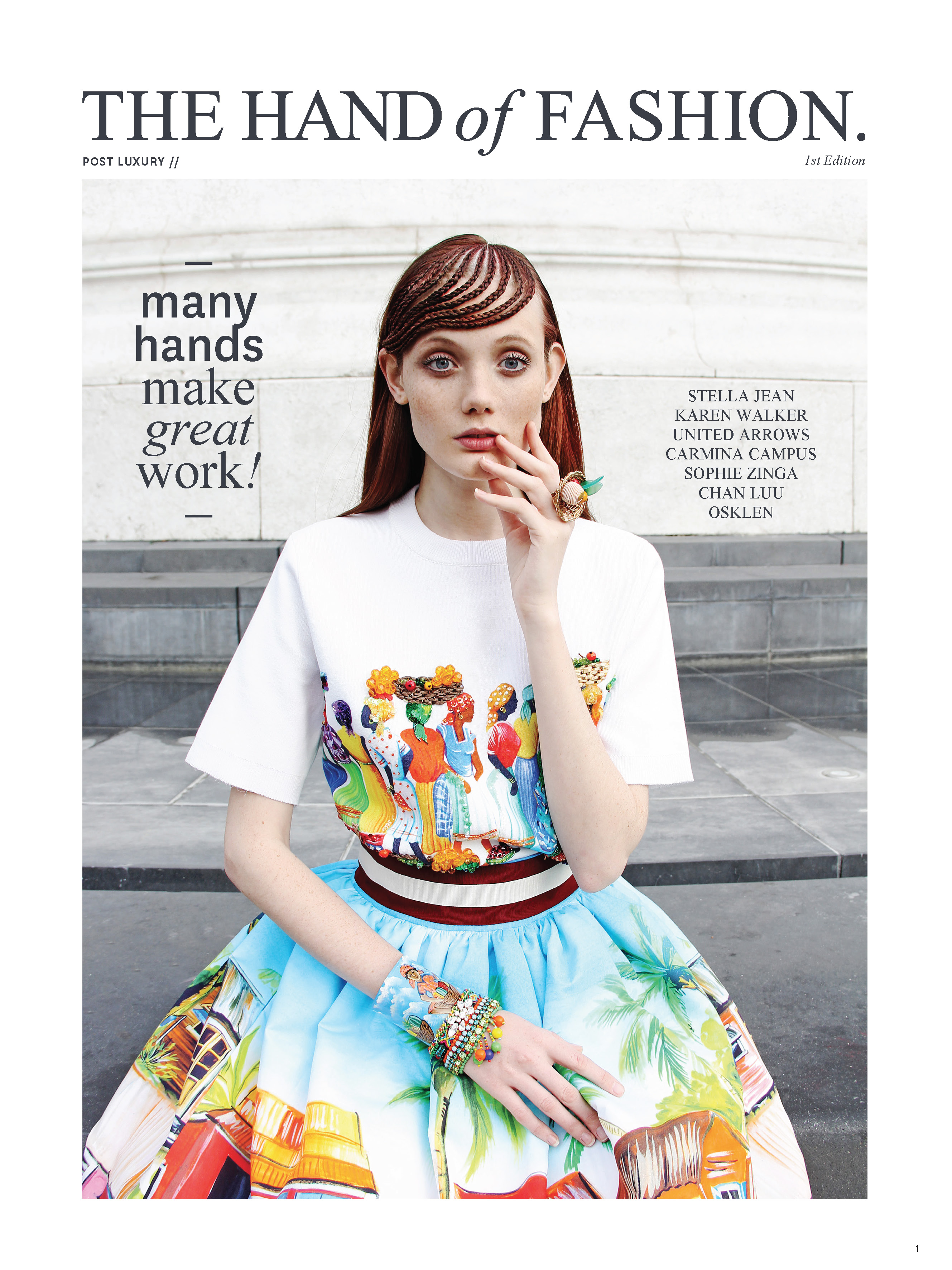 Welcome to the First Edition of The Hand of Fashion, a digital magazine created by Black Magazine in support of the ITC Ethical Fashion Initative and the amazing work they do to create tangible work and enrich the lives of thousands of artisans in some of the most marginalized places on Earth by creating work, not charity. This first issue features stories, interviews and features with many of the designer partners who work with the EFI to make it all happen:
Vivienne Westwood, Stella McCartney, Karen Walker, Carmina Campus, Chan Luu, Osklen and United Arrows. There are features and fashion shoots with some of the designers for whom the EFI has been a partner; Stella Jean, Studio One Eighty Nine, The Palette Association and Sophie Zinga.
There is a 36 page photo essay by young Kenyan photographer Louis Nderi of the artisans of Korogocho, Kenya and Simonetta Gianfelici profiles a selection of up-and-coming African photographers. So join hands with the ITC Ethical Fashion Initiative, download this pdf (it's only 70mb!) and enter a world of empowerment, change and hope; fashion can make a difference.